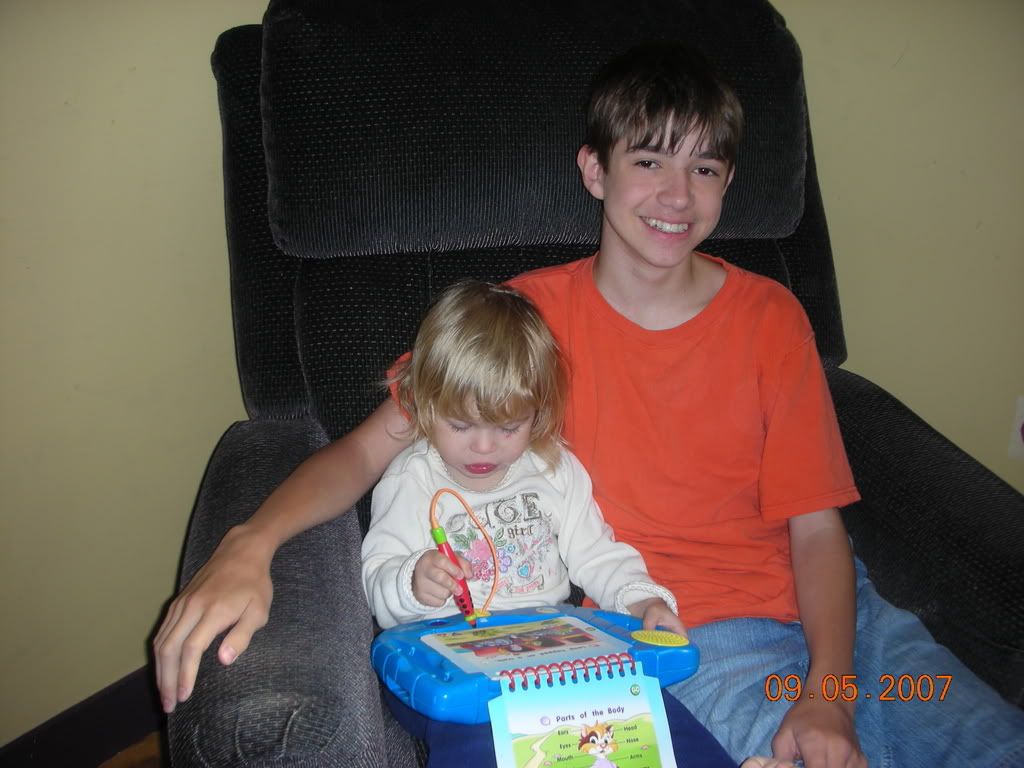 Today was somewhat chaotic. We installed Andrew's switched on schoolhouse subjects-that took some time. Two of the kids started math today and were constantly coming to me for help because they had forgotten things over the summer. But overall it was a good day.
The weather was very fall-like (my favorite type of weather) and we spent a good amount of time outside. Charles and Isaiah's Total Language Plus curriculum came in the mail, but one of them was the wrong book. So, I guess I have to send it back and wait for the right one to come. We should be getting a package in the mail tomorrow with the rest of our books.
In the evening Isaiah and Andrew went to play practice and I took the younger two kids to the Library. I started reading " The House at Pooh Corner" by A.A. Milne to Sophie and Christian. Christian read a Bob the builder book called "spud the Dragon".