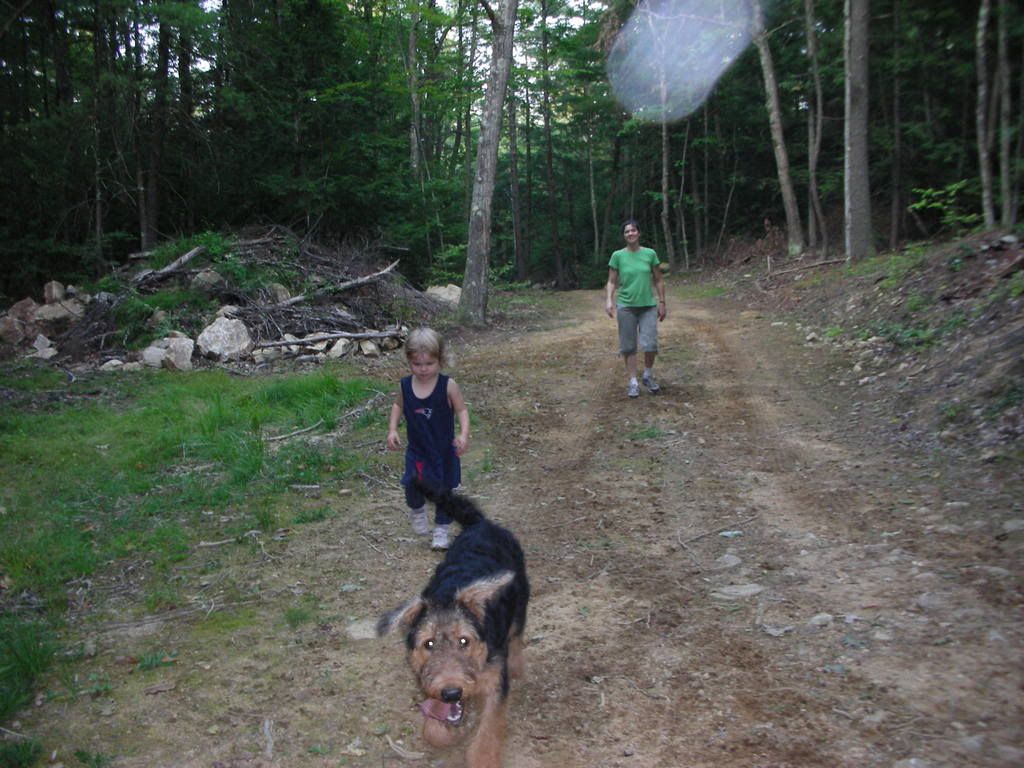 Today we didn't follow a schedule at all. Andrew was invited to a "back to homeschool" party this morning. So, I dropped him off early and took the younger kids to the Library to pick up some books we'll be using this week. When we got home Christian and I did the second lesson in his Language book. Then he read aloud a book he picked out at the library.
Today is another beautiful day. I took the younger 3 kids on a nature walk and I was so pleased that my hubby was able to join us! I'm having the kids start a nature notebook this year, so we all looked for things we could take back with us to draw. We wanted to find another salamander, but we didn't .
Reading:
Andrew-The Message bible
Charles-Mattimeo by Brian Jacques
Isaiah- The further Adventures of Hank the Cowdog by John Erickson
Christian-Superdog, the Heart of a Hero by Caralyn Buehner.
Sophie- Frank the Farmer an Usborne book